Ally
Marketing Specialist
Ally attended the University of North Carolina Wilmington and graduated in 2018 with a marketing degree. She has always had a passion for marketing and absolutely loves connecting with the community and people. She was originally born and raised in Raleigh, North Carolina and has always felt that NC is home!
Her love for animals began with her very first pet, Millie. Millie was their household Beagle mix and Ally developed a strong bond with her that lead her to feel an intense passion for ALL animals. Throughout the years, she has spent a good chunk of time volunteering for animal rescue organizations and shelters and she feels it was an honor to be in a position where she could continue to pursue her passion for animals, professionally.
Read More
She knew she was in the right profession when she could use her skills to help advocate for the proper care and treatment of animals. Ally feels honored to promote FVC because of their great team and the high-quality service they provide.
Outside of work, she enjoys spending time with her seven-year-old Yellow Lab, Mabel. They enjoy traveling and taking leisurely walks throughout the neighborhood and along trails. Mabel has been her fur baby since she was only a few weeks old and Ally is grateful every single day to have her in her life. She also enjoys gardening, running, reading, and spending time with her parents and younger sister!
Kim
Lead Veterinary Technician
Bio coming soon!
Emily Garris
Veterinary Assistant
Emily has lived in Albemarle her whole life. She went to Campbell University, majored in Biology and minored in Environmental Science. She graduated in 2017 and started working at Fairview in 2017. She has been here 5 years!
She has always wanted to work with animals in some way. The opportunity to work here just worked out. She aspires to own her own boarding kennel and farm one day!
Emily got married about a year and a half ago to Cody! They have a German Shorthair Pointer named Murphy. She also works at a Wedding Venue on the weekends!
Anna
Veterinary Assistant
Bio coming soon!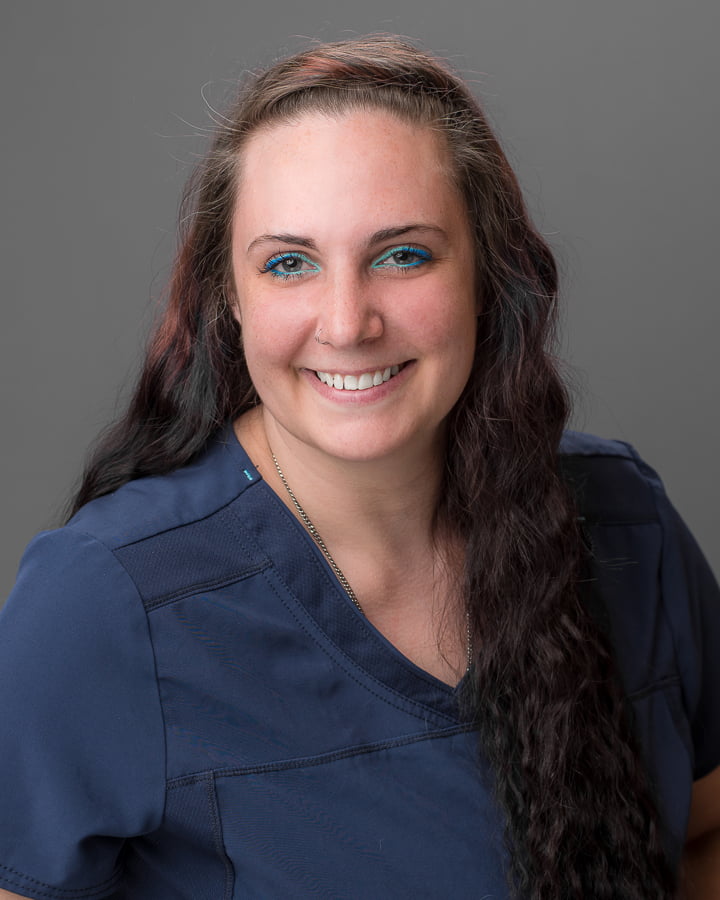 Aubrey Maiers
Receptionist
Aubrey was born in Michigan but has lived in California, Arkansas, Alabama, and North Carolina. She went to school for Criminal Justice and Forensic Psychology but decided animals were far more rewarding.
Her immediate family consists of her parents, her son, and her girlfriend. Her son is homeschooled and is part of the Boy Scouts.
Aubrey is a professional photographer with an antique camera collection that includes cameras from 1881 and 1901. She also enjoys travelling, antique shopping and hiking.